THE BUSINESS CASE FOR
4FRONT
ED
Job Creation
Education
Tourism
4FrontEd was formed to shift the perception both internally and externally from each community looking at improving just their own area to recognizing that our 100 mile radius including 4 states and 2 countries can have huge potential and impact as one collaborating region. As a binational area, we are capable to truly compete at the global level.
El programa 4FrontED fue creado con la finalidad de cambiar la percepción interna y externa de las comunidades fronterizas, las cuales buscan mejorar el nivel de vida de sus pobladores. Dicho programa, reconoce que en un radio de 100 millas se enlazan 4 estados y dos naciones con un potencial enorme de desarrollo. Como una región binacional y unida, tenemos la capacidad de competir a nivel global. 
LEARN MORE
About the 4FrontED region:
Encompasses: Yuma County, Arizona - San Luis Rio Colorado, Sonora - Imperial Valley, California
Includes 1.5 million people & GDP of $20 billion dollars in economic strength.
Información sobre la región 4FrontED:
4FrontED abarca: el Condado de Yuma, Arizona - San Luis Río Colorado, Sonora - El Valle Imperial, California. En total, la región cuenta con 1.5 millones de habitantes y un PIB de $20 mil millones de dólares en fortaleza económica.
Yuma, AZ - Somerton, AZ - San Luis, AZ - The Town of Wellton, AZ - Quechan Tribe - Cocopah Tribe
Calexico, CA - El Centro, CA - San Luis Rio Colorado, MX - Mexicali, MX
WORKING TOGETHER AS A BINATIONAL REGION
4FrontED collaborates with its partners in
the United States and Mexico making us:
Culturally connected
Socially connected
Economically connected
We see this collaborative approach as a unique
asset to our region and allows us to compete at a
global level with the rest of the world.
LEARN MORE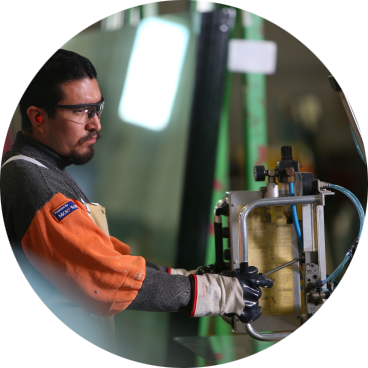 EXPLORING BINATIONAL EDUCATION
14 Mexico universities, 3 Arizona universities, 2 U.S. organizations & 1 college collaborating, student & faculty exchanges, research, curriculum for the business of education